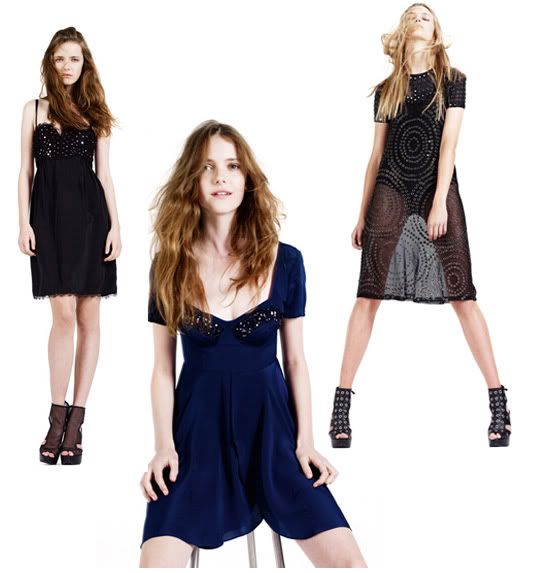 The new Christopher Kane for

Topshop

range launches tomorrow so set your alarms if you are planning on buying anything. There are eyelets in abundance from head to toe on dresses, leggings, shoes, bags and jackets.



I'm

betting the platform mesh and eyelet shoes are a fast seller £125.
This beautiful dress navy should stand the test of time with its embellished cups, a classic. £125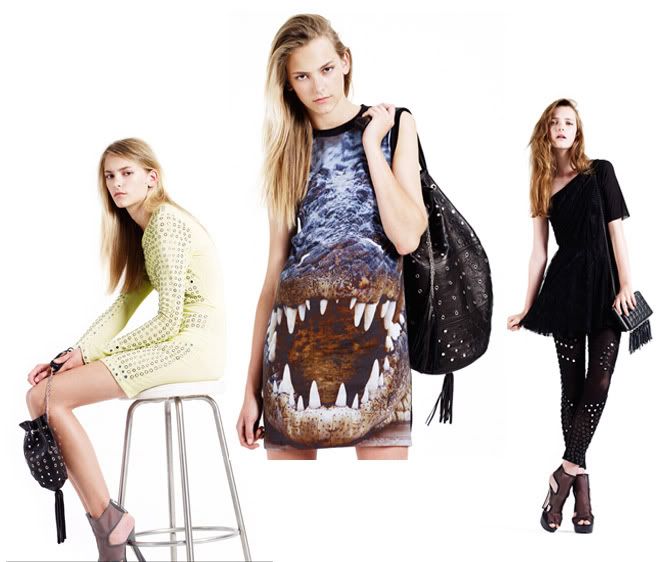 I'm

going to avoid the clothing though as I want to snap up one of these bags, probably the eyelet pouch or box bag with its fringing both would get

maximum

use! Both £65. Maxi bag £100.

View the whole range here:

Topshop

I'm

thinking this might be a fast selling collection - expect

ebay

to be overloaded....