24 August 2009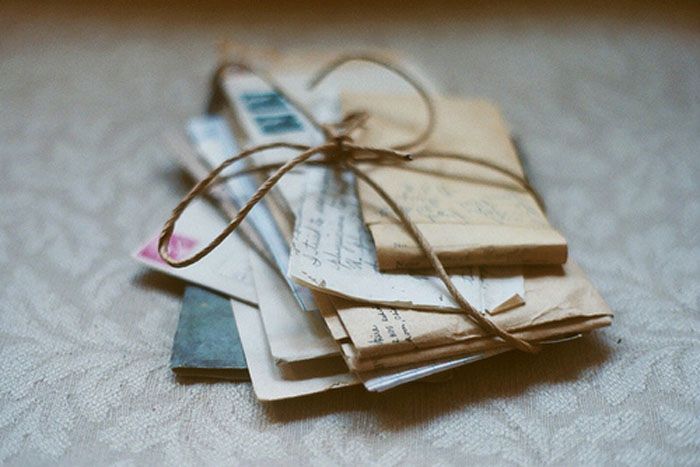 You can email me at
LuxxMint@GMail.com
You can follow me on Twitter, Bloglovin' and Pinterest
Posted by

Luxx Mint
at 10:34
No comments:

22 August 2009
Laura BBrass bead bag, Zucca cotton top, Siwy denim shorts, Strategia buckle boots, My-wardrobe coin pendant, Coast cuff
I haven't been to any festivals for a couple of years but the outfit above would be perfect. Light and floaty with some heavy duty footwear.
The english weather would mean this would be more likely.
GG oversive tank, General pants tassle vest, Debenhams parker, Desire clothing, shorts, Miu Miu beaded socks, Hunter wellingtons
Posted by

Luxx Mint
at 11:57
4 comments:

20 August 2009
H&M snood scarf, Sonia Rykiel coat, Rayban wayfarers, Marmen cage ring, Marmen thriller cuff, cute bunny, See by Chloe studded boots, Alexander Wang Brenda bag
I thought i'd start with items that I have listed down. Some are more attainable than others.
A couple of cashmere mix thicker cardigans from Zara, they are a work staple for me.
Rayban wayfarers, keep meaning to pick these up whenever I go through duty free.
Alexander Wang Brenda bag, have wanted this for a long time now but might wait til I visit the states in hope of a good exchange rate.
Uggs, my short pair are looking a little shabby and need a replacement pair.
Navy Marc Jacobs mouse flats tried a lovely soft pair on in Selfridges the other day and need them - too cute!
Just over the knee black leather boots, round toed and chunky block heel. I don't even know if they exist so will wait until A/W
Jeans, plain black slim fit for work and washed navy slim fit for play.
Miu Miu large slouchy bag in navy or tan, haven't got a definite design in mind.
A decent winter coat, I'm ready to splash a bit of cash on something I will still wear in a few years, have seen gorgeous ones by Missoni, See by Chloe and Sonia Rykiel
A Chanel 2.55, not going to happen anytime soon
A new beret
Opi nail polish in matte navy
Earmuffs
Plain fine cotton vests and tees for a few DIY attempts
Black casual leather ankle boots with a short chunky heel
Fine ribbed cotton/ wool tights
I've started playing with Polyvore and come up with a couple of looks incorporporating items from my wishlist. Oh to have an unlimited budget..... How addictive is polyvore, my images aren't nearly as good as some on there but hopefully you'll see them improve in time!
Miu leather bag, Day Birger cotton top, Missoni beret, Marc Jacobs cashmere cardigan,

Antique gold choker, Agent Provocateur Maitresse perfume, YSL lipgloss, Marc Jacobs

mouse pumps, Max Mara jeans, Mac Blusher, Opi nail polish
I want to....
Go to the theatre, ride a roller coaster, paddle in the sea, people watch in foreign cafes, get a pedicure, make a charm bracelet, pierce the top of my ear, cloud watch, hold hands with M, and make candyfloss. Alas im stuck behind my desk watching a storm outside, attempting to drink a litre of San Pellegrino before 5.30pm. Where for art thou weekend?
Bank holiday blast
Well the bank holiday flew and I was a busy busy bee traipsing around several counties to visit family for a few days. I did have a well deserved drunken BBQ at a friends house on which was so much fun, drinking games, dancing, 80's hair styles and singing around the fire pit. It was brilliant and I would post a few pictures but they are all way too embarrassing. I had attempted a vodka watermelon too which didn't really turn out as planned. Your supposed to be able to top the melon up with a bottle of vodka over a few days and then carve it up and serve. My melon just wouldn't drink though so I ended up slicing the top of crushing the melon inside and topping up with vodka to make a melon slush, served with straws and spoons - yummy. Today is back to the grindstone and a few very busy days at work although I have another four day weekend lined up which I'm already in need of. I'm also embarking on a low fat healthy food kick for a while as I've been indulging rather alot recently. My house was under attack last night as not one but two gigantic spiders started to take over the lounge. I have a big fear of spiders which has improved over the last year but only for the smaller varieties. These two could have been classed as small mammals I think. They are currently under two tupperware boxes awaiting me to kit up in rubber gloves and arms wrapped in tea towels for protection.... I was also under fire last night in bed reading, by a black shiny beetle which kept dive bombing me from the ceiling and had me under and out of the duvet so many times until I could catch him in a glass. I'm not sure why they chose yesterday but it was typical Matt had only just left a few hours before.
Beauty Spot
I've tried a couple of new products out recently and thought

I'd

do a quick review of each.
Maybelline

Pulse Perfection mascara £14.99 "Transforms lashes to perfection" I hate to disagree but.... On first opening it was a good start as the wand has a rubber brush instead of bristles which is my

preferred

choice and I liked the novelty factor of a vibrating mascara. The button to start the 'pulsing' is placed at the end of the wand which was good positioning.

That's

all the good I can say about the mascara, its clumped my eyelashes took an age to dry on them and I had thick spider leg eyes all day, I felt no benefit of a vibrating wand at all. It also flaked very slightly through out the day which I could have lived with had it transformed my lashes to perfection. I didn't pay for this mascara thankfully. Verdict: MISS
Garnier

Hydralock

£4.98 400ml I am always on a quest for a decent body moisturiser my requests are it should be very moisturising as I can get quite dry skin and it should sink in quickly although I do like my skin feeling like I still have a moisturiser on. I also want a neutral smelling cream so most body butters are ruled out. The

hydralock

ticks all my boxes, My skin still feels moisturised after 12 hours, there is no strong smell to clash with my perfume although its takes just slightly longer than

I'd

like to sink in its not long enough for me to get annoyed. A very good price too for a large bottle. Verdict HIT
Chanel

Ecriture

De Chanel automatic eyeliner £22 I am a big fan of Chanel eye make-up and had been meaning to buy this for years. I saw it for sale on a beauty forum and snapped it up for less than half price in the anthracite colour.

I'm

pretty

disappointed

to be honest. The end of the brush twists to push product to the brush, I then applied the liner and more than anything the colour is the worst feature. I thought it would be a steely grey, it actually looks more of a translucent

browny

grey, way to sheer to make any impact and I have

blonde

lashes and blue eyes so most colours show up.

I'm

not a master of applying make up but have a steady hand and the

application

was really easy of the liner it just didn't stand out on my eyes once it was on. Maybe the black would be a better buy but I

don't

think

I'd

take the risk spending £22 on it. Verdict
MISS
Posted by

Luxx Mint
at 10:59
3 comments: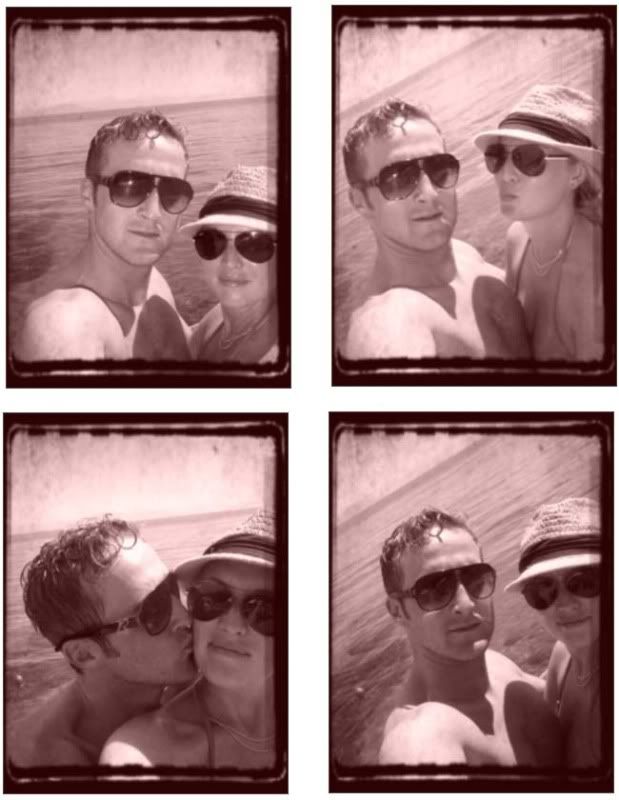 Where to start....
Hi, I'm Laura and I
have been living in Birmingham for a few years in the fantastic Jewellery Quarter with my boyfriend Matt. (he'll occasionally make an appearance on the blog and takes all of my outfit photos!)
We love to travel and try and escape out the country at least two or three times a year, hopefully managing a backpacking trip to a far flung country.
I work full time and run my blog as a hobby as well as attending a Silversmithing class once a week. Progress is slow but I really enjoy it and have signed up for my second year.
I love food, cheap street eats to fresh salads and fine dining. I always try to get photos of my food but sometimes the hunger kicks in before I have time! We like to make the most of our local pubs who serve great english pub food and snacks in great converted buildings with quirky decor.
I seem to be good at shopping although i've reigned this in recently in order to save for classic investment pieces. Handbags are a weakness as well as ankle boots and clutch bags. I have an abundance of silver jewellery and my favourite accessory is probably my nails. I usually have a manicure on them and am building a little collection of Chanel polishes!
I hope that tells you a bit more about me, feel free to ask in the comments if you have anymore questions x
Posted by

Luxx Mint
at 10:33
3 comments: