I have been

consciously

avoiding all shops in person and online too to avoid buying anything. I have however sold a few bits on

ebay

recently and bought this lilac/ grey dress with some of my winnings! I have another T

opshop

dress in a similar style and love how easy it is to wear in the summer. This is how I was thinking of wearing this dress once the sun shines.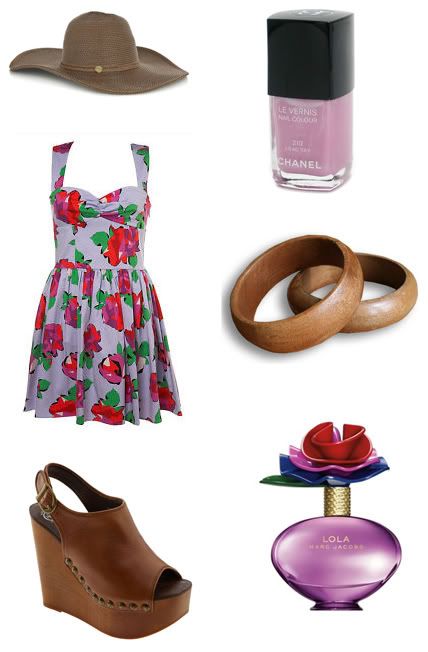 Topshop
dress
Melissa

Odabash

floppy hat
Jeffery Campbell clogs
Chanel lilac sky polish
Random wooden bangles
Marc Jacobs Lola perfume
All images

polyvore

.