I thought i'd take a few pictures from inside our new apartment, its pretty much how we want it now aside from a few finishing touches.
Our bedroom featuring Matts wardrobe (yes he has more wardrobe space than I do..!)
Guest room / dressing room. This is where I spend a bit of time, all of my clothes and shoes are housed here. I had a mass clear out recently so my wardrobes feel slightly empty but its great being able to find everything.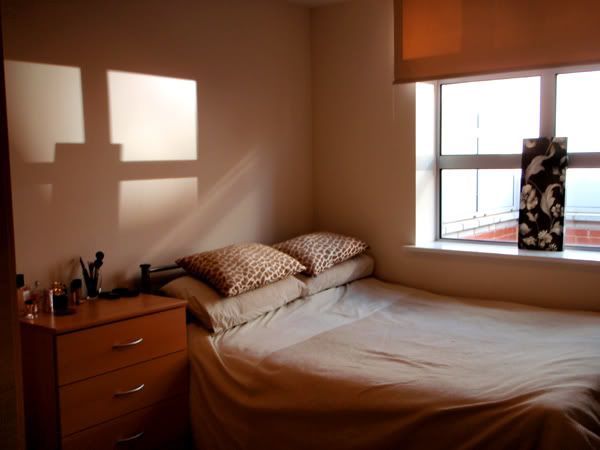 All my make-up, bags, scarves and jewellery are in these drawers with my everyday make up displayed on top.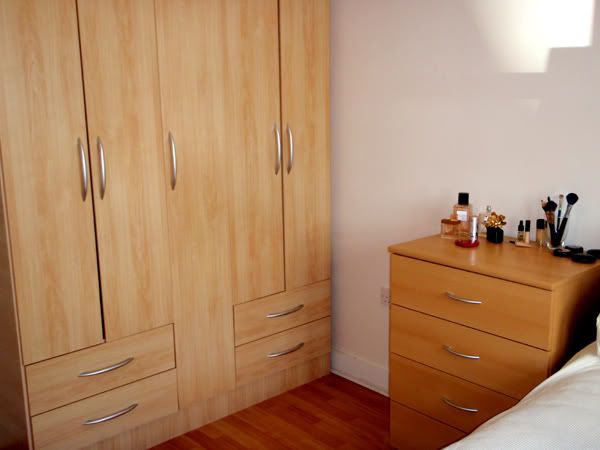 My shoes are displayed in this book case which I love! Im debating getting another book case as I still have enough shoes left boxed to put out but I dont want it looking too crowded.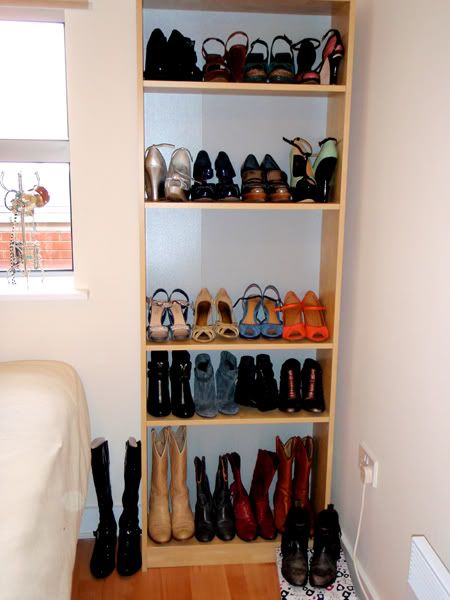 Bathroom is very white with a great big mirror. All our bits and bobs are stacked into this tower.

Open plan kitchen/ dining/ lounge.
This huge storage unit is a complete godsend, matt has a pretty large collection of dvds and they fit in perfectly. I think we'll box some of the bits on these shelves up at somepoint and stack in nice display storage boxes.

Kitchen area as you can see is very blue which i've grown to love. It has all the white goods hidden away too.

Finally the balcony which we haven't done anything with yet. We should have a table and bar stools arriving tomorrow and I want some nice pot plants and a bbq too.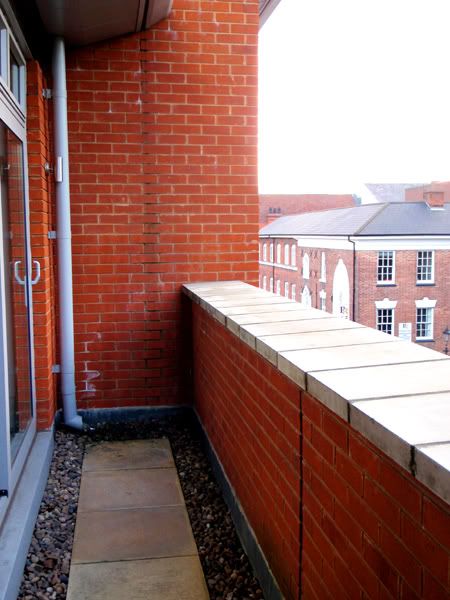 I hope you enjoyed the little tour!