Over the last few weeks i've bought a few things: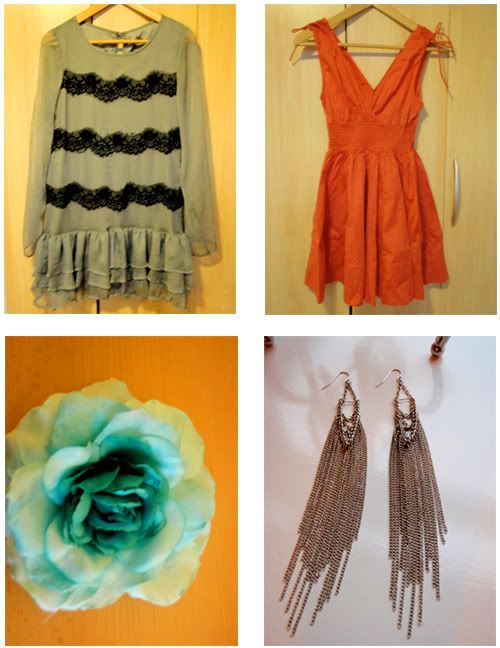 Chiffon lace dress, very similar to the Topshop version. Bought at a summer fayre held on the square outside.
Silver fringed earrings from Urban Outfitters again bought at the fayre, I could have bought so much more, there was piles of UO jewellery.
Coral cotton summer dress from H&M .
Pastel turquoise flower bought to pin to a dress or in my hair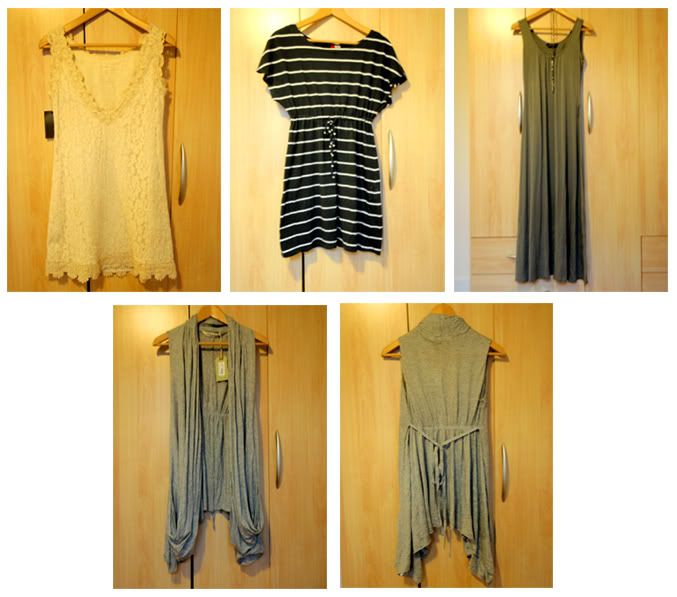 Khaki maxi dress from Dorothy Perkins, a nice heavy jersey and not too long to wear with flats.
Grey jersey gillet from All Saints. I love grey jersey just a bit too much and this goes over everything.
Navy and white striped boat neck dress from H&M.
Cream crochet v neck shift dress from Zara. Bought for a wedding I have next month. I love this so much.