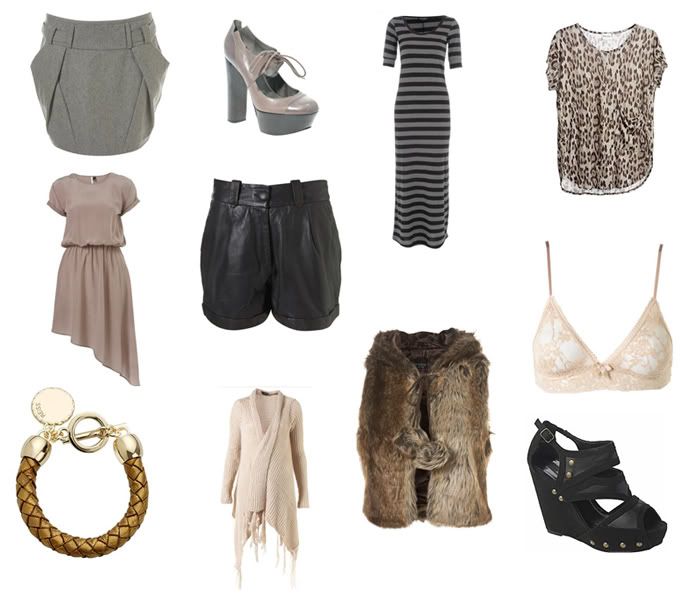 Skirt - Topshop
Dress - Topshop Boutique
Bracelet - Reiss
Platform shoes - ASOS
Perforated leather shorts - Topshop
Fringe cardigan - Topshop
Maxi dress - Dorothy Perkins
Fur gillet - Topshop
Leopard tee - Reiss
Lace bra - Topshop
Studded wedges - Newlook
If I had a small sum of money to fritter away these are some of the high street items I would be buying.
Do you like any of these pieces or have you got your eye on something else on the high street?
The working week is nearly over for me, I have a fairly restful weekend lined up - wedding dress shopping with my best friend, afternoon tea which I will have to look longingly at as im moving on to the next phase of the Dukan diet on saturday. I've been so good but I am seriously craving some fruit right now. Also a casino visit on saturday night, lets hope for a little win, maybe I could buy something from above!