I had a good old browse of the Kate Moss collection for Topshop this morning but didn't buy anything, the prices were pretty expensive I thought.
When looking at her new jewellery collection I did notice that a few of the rings and pendants looked familiar. Although not a complete copy they defintely look House of Harlow 1960 inspired to me. What do you think?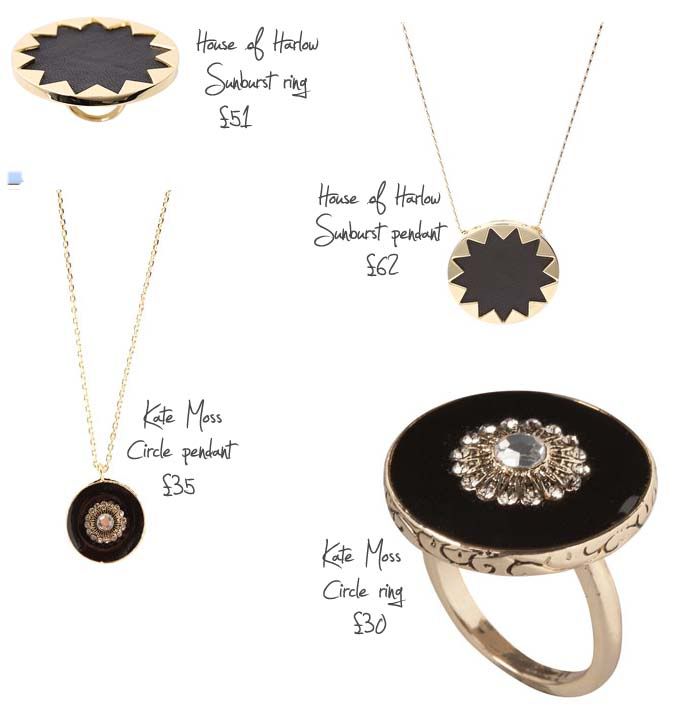 Despite the HoH pieces being more expensive they look better quality and i'd spend the extra, I really want the sunburst pendant, ring and earrings.
Did you buy anything from the KM collection today?