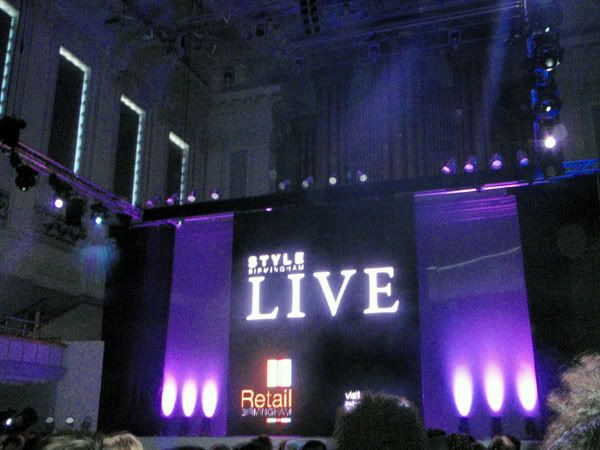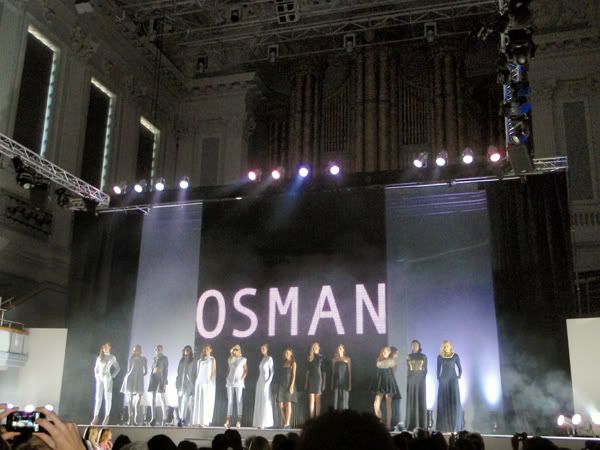 I spent Saturday with my friend Anna at the Style event. We started off in the Harvey Nichols hub in Victoria Square for complimentry pampering. We both had Butter London manicures and chose Big Smoke as our colour - a metallic navy. I think I would have reccomended the polish more if the manicure had been better - a bit slap dash for me as i'm a bit of a perfectionist when it comes to applying nail polish. Still they have some great shades and a fairly reasonable £10 a bottle.
Whilst my nails were drying I got chatting to the consultant for Trish McEvoy cosmetics and was talked into trying the concealer, cheek colour and lipstick. I liked the concealer and the cheek creme which came in a handy pink pen, I looked very refreshed once they had been applied - it didn't last the quite the whole day so i'm not sure i'd buy them. The lipstick on the other hand i'm trying to track one down right now.
I don't wear lipstick and rarely wear gloss apart from a quick slick before a night out so I asked for a day time natural lipstick. It was moisturising, super long lasting, it was still looking good 8 hours later, I had no hair sticking to my lips as with gloss, they just felt smooth like they were wearing a lipbalm. The colour was really pretty - shade 'Natural' which is a universal shade, my lips looked like my own only better! I have been looking for day lipstick for ages and as soon as they are restocked in Harvey Nics I will be there.
After the pampering we watched the fashion show in the Town Hall hosted by George Lamb. I enjoyed the show although we were a few rows back for this and couldn't see any of the shoes... I did spot one or two nice pieces from the high street I may take a look at in store.
The afternoon went very quickly after heading to the Mailbox and we collected our goody bags, wandered around the Harvey Nics store with champagne stroking bags and shoes, we didn't buy much, Anna came away with some Mac bits and I bought the Korres jasmine lip butter and jasmine body butter set - smells divine.
Onto the Mac presentation which was really informative and the demonstration was useful for an amatuer like me! I made a few notes of brushes and products I liked and plucked up the courage to be demonstrated on after asking about flicked out eyeliner. I have finally learnt the trick to this and although no master yet I think I can just pull it off.
There was so much going on in all of the main shopping areas and we didn't get to a few but if you get the chance, go next year and splash out on the VIP ticket which I wish we had for an extra £20 (chauffers, front row everywhere, lunch, drinks, better goody bags etc) It's a great day/ weekend out.