I though i'd do a little post on my make-up. Im not into make-up that much at all really, and what you see below is pretty much my entire make up collection bar a couple of eyeliners and lipgloss.
I only really use MAC or Chanel and im not very adventurous, I stick to the same products again and again and rarely try a new brand or product. Im also pretty minimal when it comes to wearing it.
Monday to Thursday at work im out of my bed and in the car in half an hour so its a quick smudge of eyeliner, pressed powder and blusher. Friday, Saturday and Sunday I usually go make-up free unless i'm out for dinner or drinks when I can take my time getting ready. I find it quite relaxing putting on a whole face when I have the time.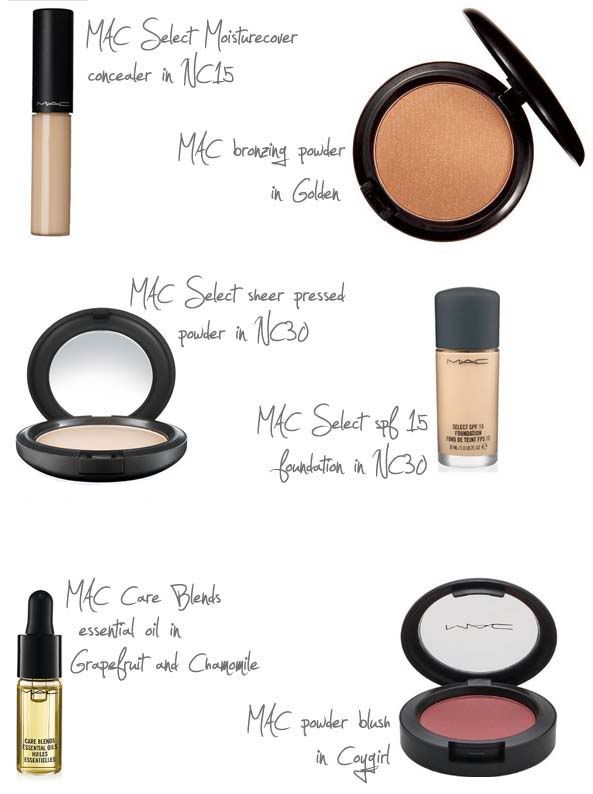 I start with a moisturised face, brush a tiny dot of essential oil all over on for extra hydration (this smells fantastic) before starting with foundation followed by concealer where needed - usually under my eyes and finish with a very light pressed powder.
I need blusher to make me look healthy as my skin can look quite sallow, Coygirl and Pink Swoon are my best friends. I'll finish with a light dusting of bronzer.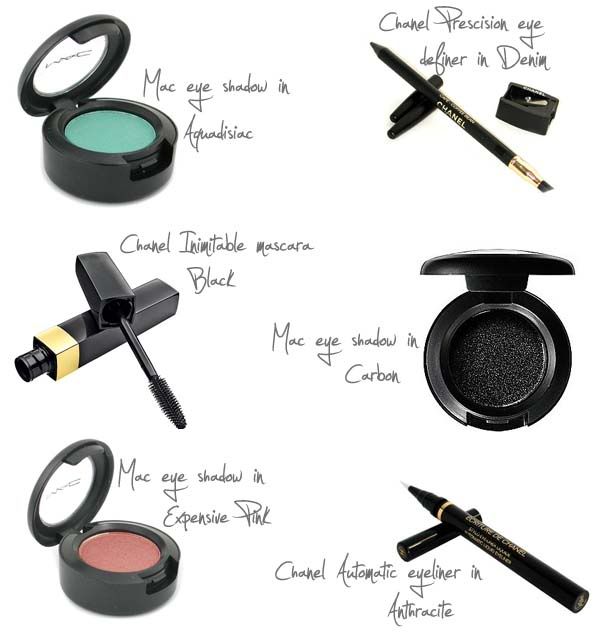 I never really know the correct order to apply eye make up but I apply eyeliner first. I try my hardest to make eyeshadow look good on me but my eye shape means you can only see it when I close my eye so I rarely bother. If I do its usually Mac Carbon and my other two get outings now and again outfit depending!
I'll then reapply eyeliner again if needed before using Chanel Inimitable on my lashes, I have used this for years and im not sure i'll ever change. It doesn't give you the longest, fattest lashes but I can use false lashes if I ever want that. This lengthens and seperates perfectly and doesn't flake throughout the day.
Thats it! I'd love to be really skilled at applying make up especially blending eyeshadows but I guess im pretty safe when it comes to make-up.
Do you have one wonder product im missing out on? or a good eyeshadow tip for me?! How much of a make-up addict are you? x