I wish I could pretend my bag is this organised everyday but it took a clearout of screwed up receipts, five pens, three lipbalms, paying in slips (you get the idea) to get it ready to take pictures.
These are my hand bag essentials to carry around everyday.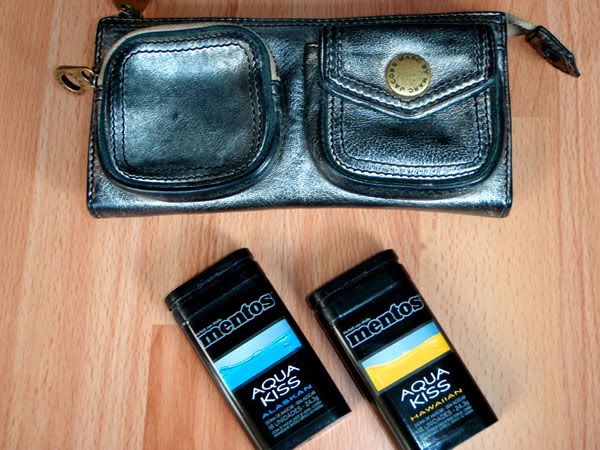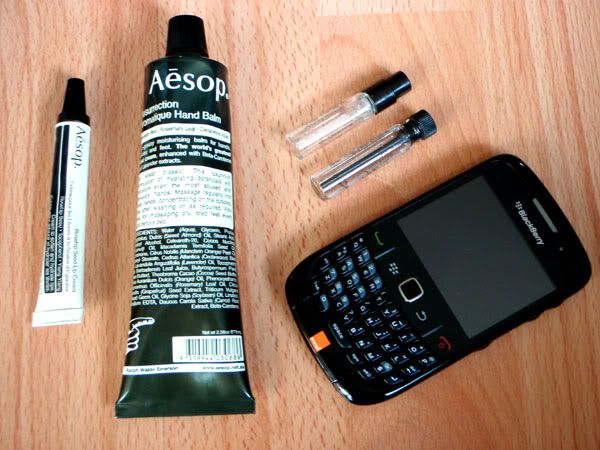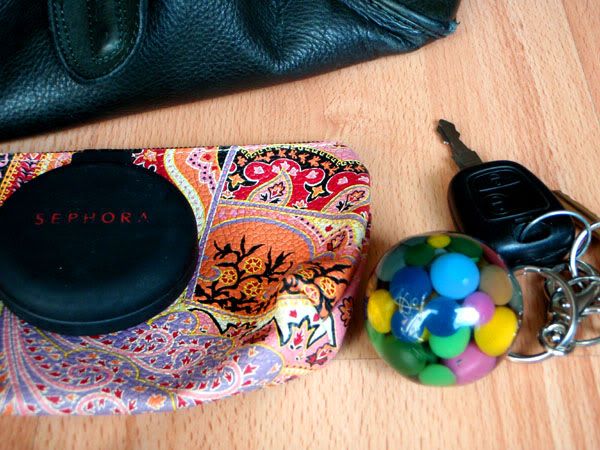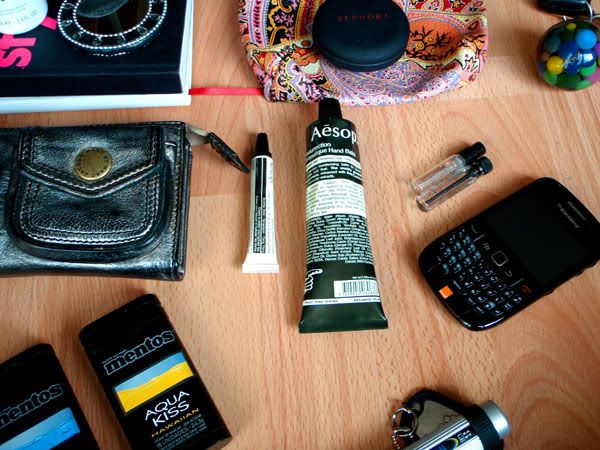 Bag: Khaki leather tote from Zara
Purse: Very faded Marc by Marc Jacobs, I must replace this soon.
Leather pouch - from Argentina containing:
Aesop Resurrection handcream - a new find. It smells divine, sinks in perfectly, great for cuticles and feet.
Aesop Rosehip seed lip cream - as above, sinks in really well and a good base for gloss or lipstick.An Aussie brand using natural plant goodies. Love the London A-Z on the site too!
http://www.aesop.net.au/site/news.html
Caudalie grape water facial spritz - Perfect to revive after a long morning in the office, great make-up refresher too.
I usually carry my camera too and some hand gel but goodness knows where that has gone! What is your handbag essential?