I'm having problems commenting on quite a few peoples blogs as there is a problem with Google which is still being fixed. Its so frustrating but hopefully this will help.
There is a work around which takes two seconds - Go to your Dashboard> Settings> Comment Form Placement, Click pop up window> Save changes.
If you don't have the pop up window set then the chances are that people are having trouble leaving you comments, some I can leave as an open ID but it doesn't leave my picture and details and others I can't comment on at all :(
You'll be able to change it back once the fix has been rolled out but in the mean time this will keep your comments coming in!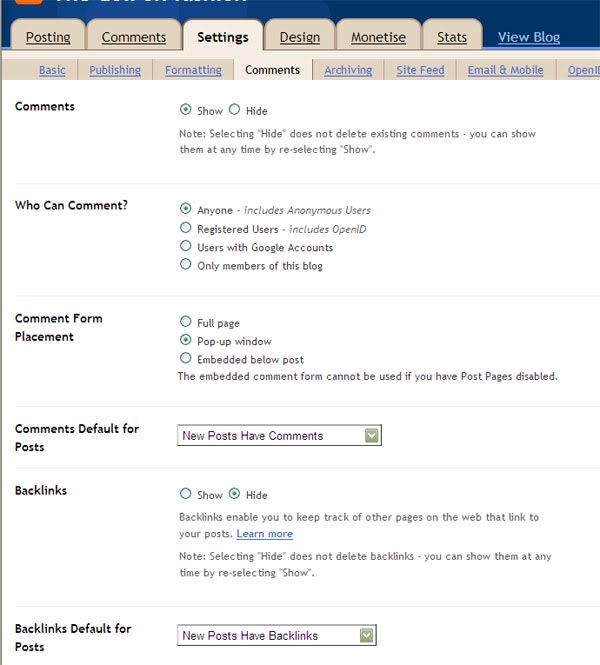 I hope that helps if you've been having problems too.