I don't have many watches but this pretty summer selection is making me question why!
The majority are inexpensive, fun and tough, the mint green swatch with its double wrap strap is top of my picks!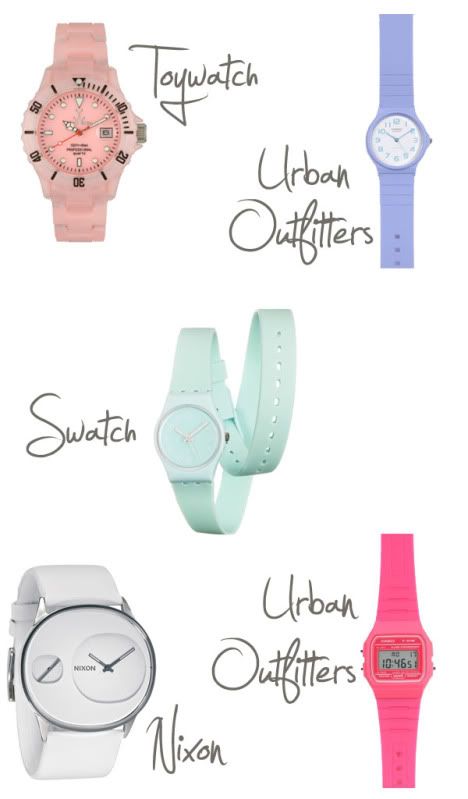 Back to some outfit posts next week I promise, have great weekends whatever you are up to!